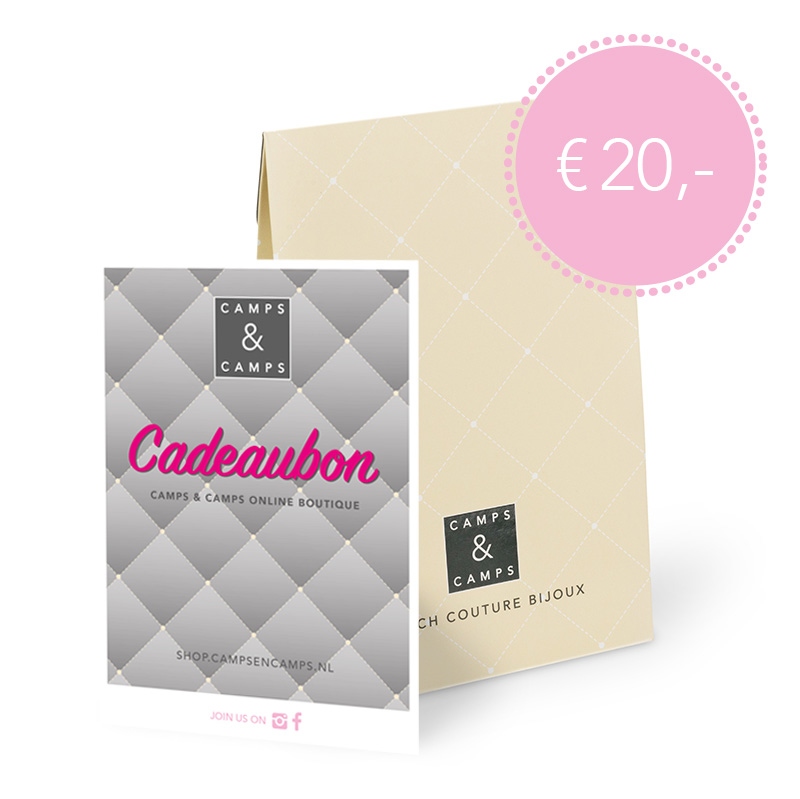 gift-card € 20.-
gift card € 20,-
€ 20,00
Looking for a personal gift? A Camps & Camps gift card is the perfect present for any occasion.…It might even be 'the greatest gift of all'.
When it comes to gift wrapping, we'll fix it for you! It will be so pretty, you might be tempted to unwrap it yourself….
For the lucky receiver: You will find your personal code on the gift card. Choose whatever you like and apply the code in your shopping bag. Make sure you spend the whole amount because you can apply your code only once.
In stock
Quantity:
Specifications