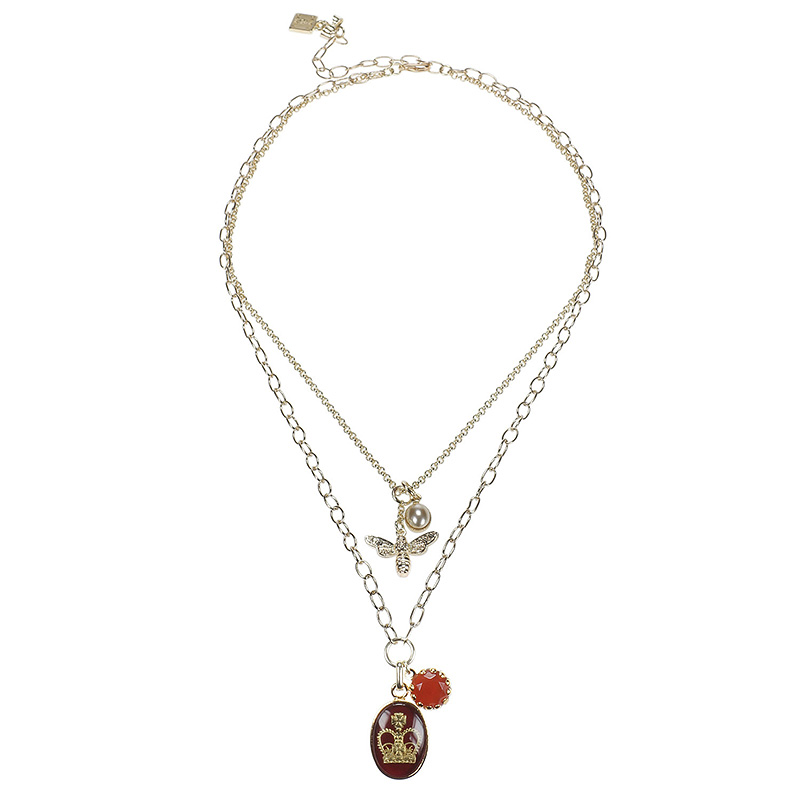 Sale
necklace
Royal Bee carnelian necklace
€ 75,00 € 52,50
HOW ROYAL CAN YOU BEE?
The crown and the bee form a fascinating duo with royal allure. Which is why we have designed a limited-edition jewellery line with golden lacquered crowns in black and dark red glass cabochons. These so-called intaglios are cut away from the back in the form of a crown that is filled with a golden coloured lacquer. This is followed by a layer of coloured lacquer that is applied over the gold lacquer, lending the crown a refined three-dimensionality. The golden bee is the finishing touch. True jewels
Out of stock
Notify me when product is back in stock.
Specifications
Material
MATERIAL_GLASS_RES
Metal
Anti-allergisch plated metaal
Stone
Kristal, boheems gelaagd glas
Type ketting
Collier kort